The Ultimate Self Care Routine
Creating a skincare routine that fits your schedule can be challenging, but our aromatherapy-infused skincare can make it easier. Start by identifying your skin type and choosing products that target your specific needs. Our products are formulated with natural ingredients and essential oils, providing gentle yet effective skincare. Begin by cleansing with our gentle face wash, followed by a toner to balance your skin's pH levels. Moisturize with our nourishing cream, and finish with our facial mist for a refreshing pick-me-up throughout the day. Our line of products is perfect for a quick and easy routine that will leave your skin feeling healthy and radiant.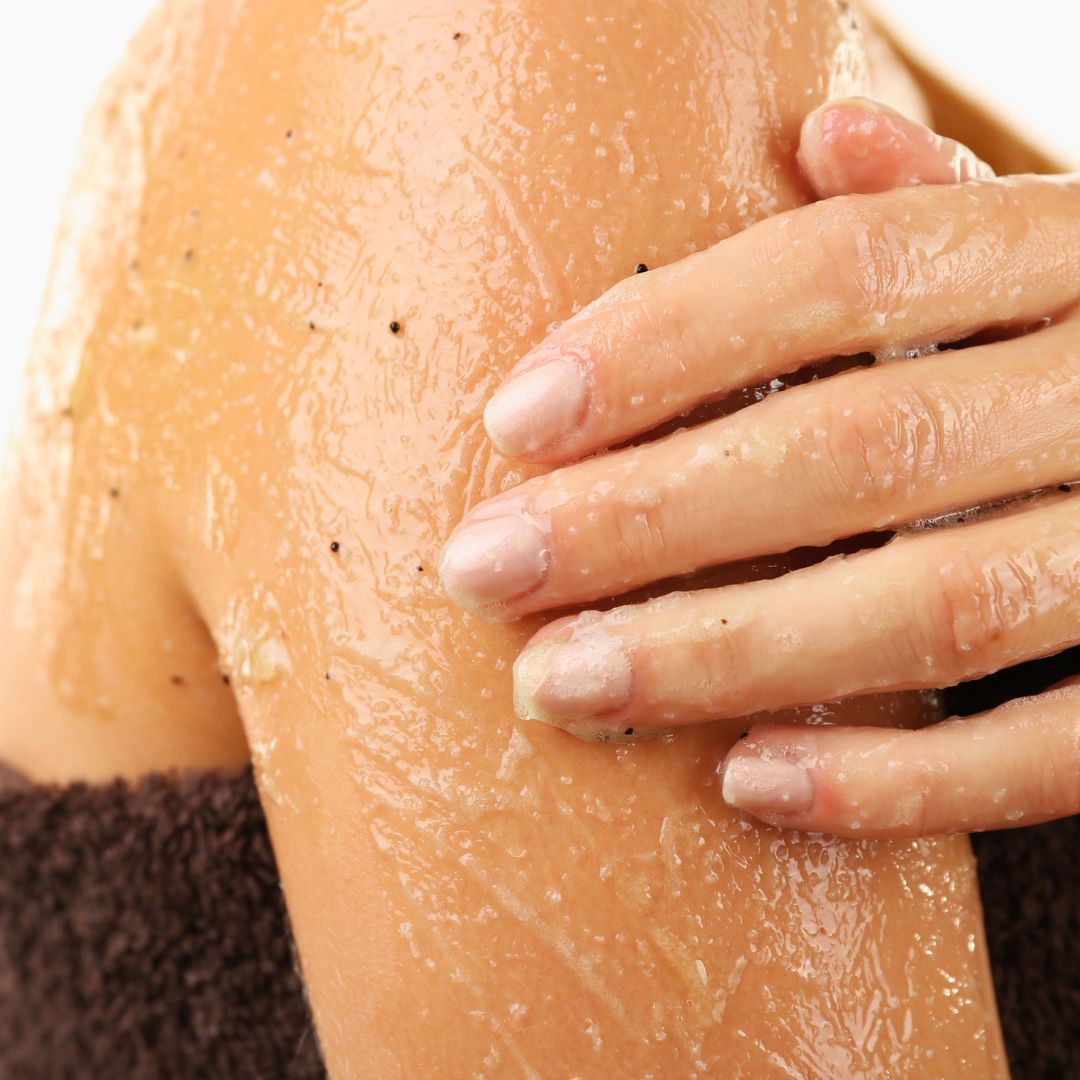 1. Scrub & Wash
Start your morning with aromatherapy. Apply a small amount of our cleansing sugar scrub to your damp loofah and massage in circular motions to reveal that beautiful glowing skin.
Shop Scrubs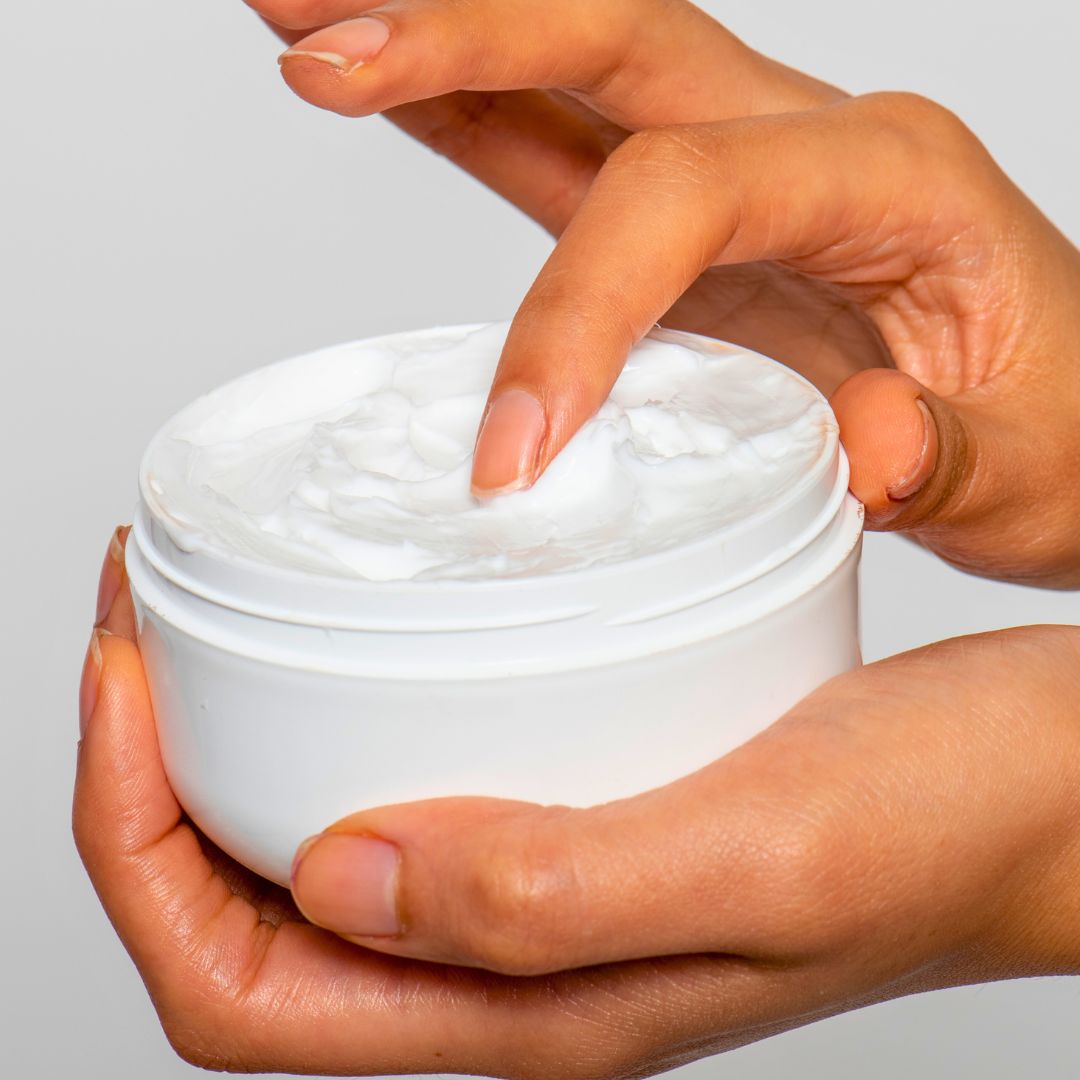 2. Moisturize
Lock in all that moisture with our body butters or oils (yep, candles count). Slather on your favorite scent, massage into your skin and watch it sink in 😍
Shop Moisturizers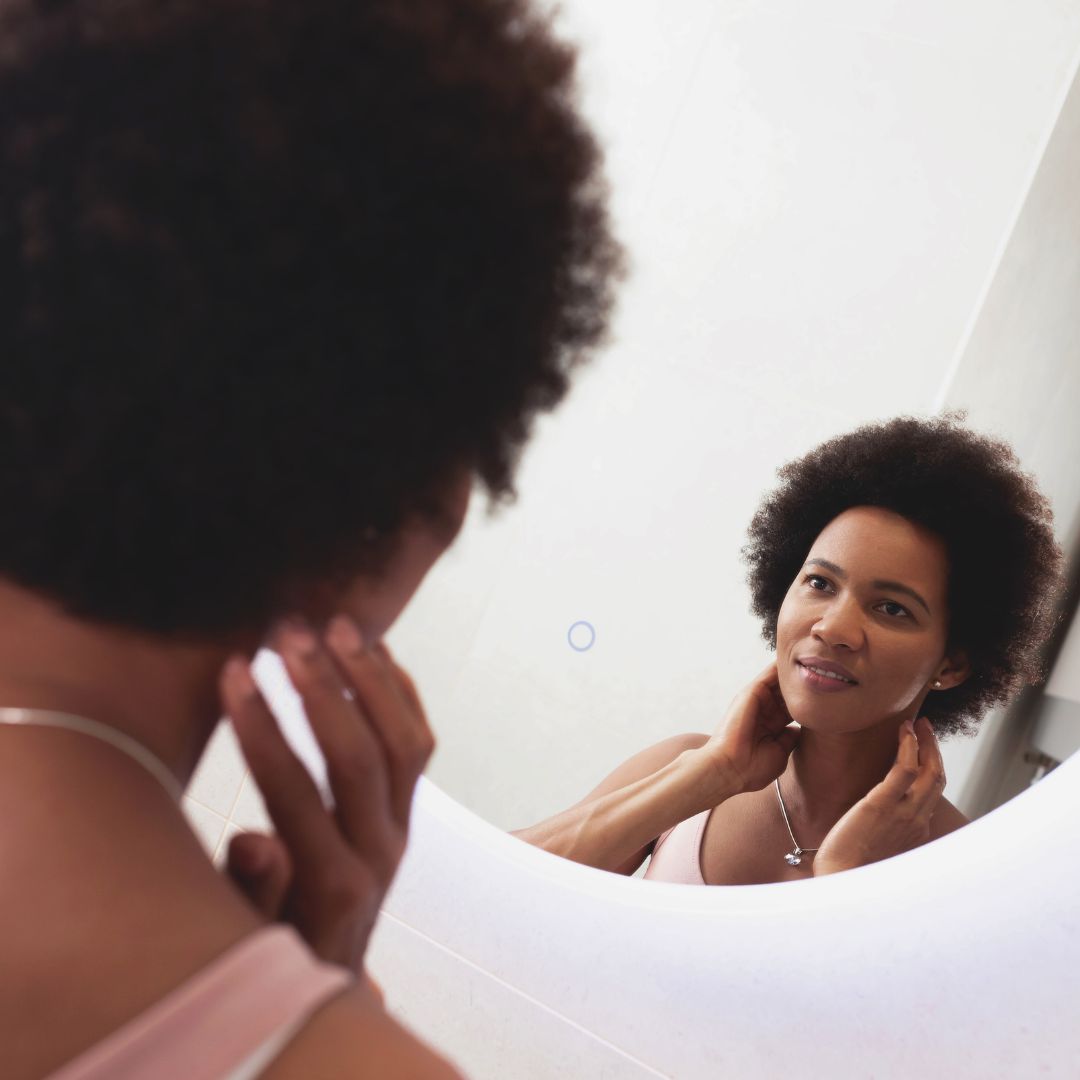 3. Pause & Smile
Before you head out, take a moment to breathe and smile. You are absolutely gorgeous, now go shine bright! ✨️
Starting your day with a skincare routine can help you feel refreshed and confident. Begin by cleansing your skin with our cleansing sugar scrub to remove any dirt or excess oil. Follow up with a moisturizer like our whipped body butter to lock in moisture and protect your skin from environmental stressors. By incorporating a skincare routine into your morning routine, you'll be taking an important step towards healthy, glowing skin.
Creating the perfect atmosphere for a good night's sleep is crucial for your overall well-being. Our body oil candle and bath salt are essential tools to set the mood for relaxation and rejuvenation. Enjoy a long, soothing bath with our bath salts made with natural minerals that will soothe your muscles and calm your mind, preparing you for a restful night's sleep. Follow up with our body oil candle that doubles as body oil. The gentle fragrance and warm glow will help you unwind and de-stress after a long day while the oils keep moisture locked in for a lasting, healthy glow.
Our nourishing body oils are the perfect addition to your self-care routine. Infused with natural, skin- loving ingredients, they provide deep hydration and leave your skin feeling silky smooth. Not only do they nourish the skin, but they also offer a relaxing aromatherapy experience. Choose from a variety of scents and additives to suit your mood and indulge in a luxurious, spa-like experience in the comfort of your own home.
Having a self care routine is crucial for maintaining physical, mental, and emotional well-being. It helps reduce stress, increase energy levels, and improve overall mood. Aromatherapy is a great way to enhance your self care routine as it can have a positive impact on your emotions and overall health. Adding our aromatherapy-infused products to your routine can aid in relaxation, reduce anxiety, and promote better sleep. They can be a powerful tool in helping you feel more relaxed, rejuvenated, and ready to take on the challenges of daily life.