If Skincare is Self-Care, Shouldn't it FEEL GOOD?!
The Love U Collective is a self-care company committed to making self-care a priority for everyone. Our mission is to create an oasis of wellness and positivity by providing all natural, handmade aromatherapy skincare products that promote self-care, relaxation and a positive mindset. Our products are sustainably sourced, cruelty free and 100% vegetarian. We strive to support our customers on their journey towards a healthier, happier life.
We believe that aromatherapy is a powerful tool for improving mental health and wellbeing and, paired with understanding chakras, our products help to unblock and balance your emotional well-being. Our range of products are designed to nourish the skin and relax the body, whilst also helping your mind stay at its best. All of our products are carefully crafted with natural ingredients and aromatherapy oils and each has been designed to help you achieve a sense of calmness and peace.

Our brand is rooted in the philosophy of self-love, which we promote through our products, workshops and pop-ups. By embracing the idea of loving yourself, we believe that you can find joy in life. We are honored to be your guide toward a self care routine that works for your lifestyle and makes it easy for you to find joy, peace and beauty in your daily life. 
Our Values
Only Natural Ingredients

We are committed to using organic, eco-friendly and cruelty-free ingredients in all of our products.
100% Vegetarian & Cruelty Free

We are proud to create skincare products that are 100% vegetarian and free of animal cruelty.
Handmade with Love

All our products are handmade with love, and each one has been carefully crafted to nourish the skin and relax the body.
Supporting a Happier Mindset

We believe that aromatherapy is a powerful tool for improving mental health and wellbeing, and our products have been designed to help you achieve a sense of calm and tranquility.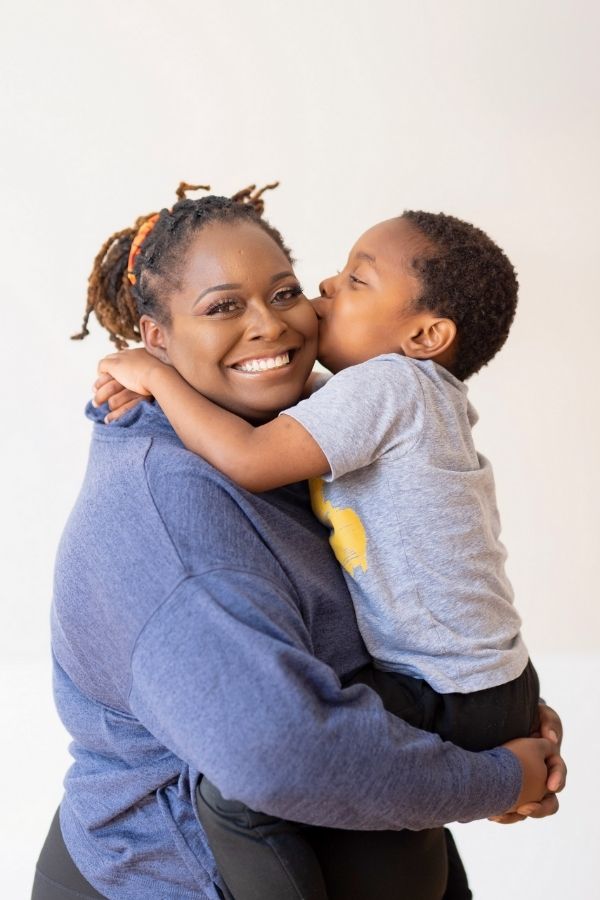 Hi, I'm Olivia
As a single mom, I feel like I'm constantly running myself ragged. From work, to school to play dates and birthday parties, whenever I get a moment to breathe I just want to do nothing! But, as we all know, snacking and binge watching Grey's Anatomy doesn't lead to happiness (well, maybe a temporary happiness!) Watching my little guy grow and learn and process emotions, I realized I needed to get myself together for his growth as well! Finally, I was ready to listen to my sisters constant nagging about "doing things for me". I started my own yoga practice, I found meditation and even restarted my journaling routine. No, every day is not roses and sunshine but I'm happy. I love being a mom, I love being an educator and I love helping others find their own joy through intentional self care. If you would have told me a few years ago I'd be spending long nights whipping body butters and scrubs I would have laughed... long and hard. Today, I can't imagine doing anything else!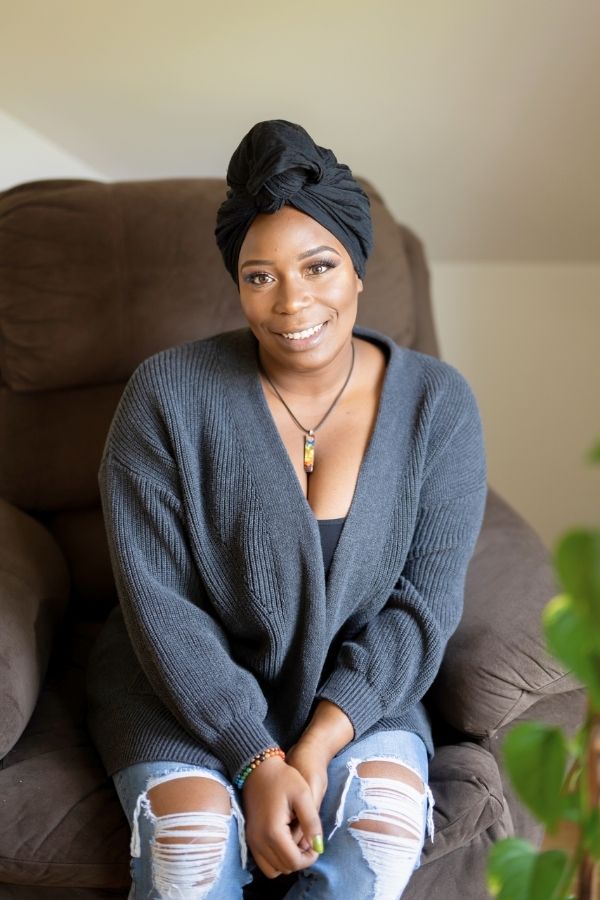 Hi, I'm Jamie
For as long as I can remember, I've been obsessed with being the "perfect adult". You know, go to school, get good grades, stay out of trouble, get a job, start a family, live happily ever after. Well, one day I looked up and the fairy tale had gone awry. And as I slowly started to confront myself and figure out who I was as an individual, I began to question whether my pursuit of perfection was really what I wanted. What did I want? What did I like? What type of human did I want to be? After a long few years of being overwhelmingly sad, I finally realized if I wanted to be happy, it was up to me.
I've always been intrigued by yoga - who doesn't want to pretzel their bodies, right?! - so I started practicing using yoga videos and I FELL IN LOVE! Once I committed myself to my practice and making time for me, it felt like the doors of life were opening up for me. I started to like the person I saw in the mirror. I found the joy in spending time alone and exploring my own interests. And I slowly realized my purpose - to empower others out there that may be struggling. We don't need anyone other than ourselves to find happiness and joy in our lives. So each time you open one of our products, I hope you're reminded of how amazing you truly are because when we learn to truly love ourselves everything else just falls into place!